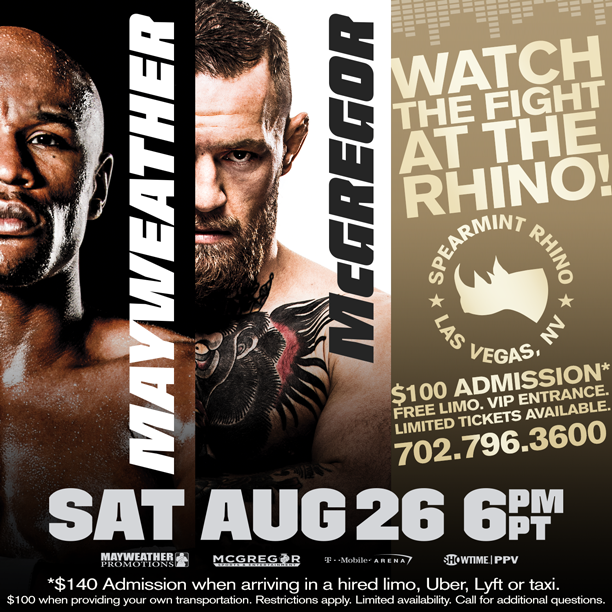 Floyd Mayweather: 'I already know' what Conor McGregor will do in our fight
LAS VEGAS – The prevailing notion among boxing and MMA experts is that if Conor McGregor is to have any chance at defeating Floyd Mayweather in their upcoming boxing match, it'll have to be by knockout – and it'll have to be inside the first four rounds.
Not possible, says Mayweather, because he already knows what to expect.
"He's going to come out, and he's going to keep switching. He's going to keep switching," Mayweather said Thursday at his media workout. "I know what he's going to do. I already know – come out southpaw, then he's going to switch the other way. He's going to keep switching. When you keep switching all you do is burning energy. … As you keep switching, keep switching, you're burning too much energy."
McGregor (21-3 MMA, 9-1 UFC) and Mayweather (49-0 boxing) face off on Aug. 26 at T-Mobile Arena in Las Vegas in a pay-per-view event expected to be the most lucrative prize fight of all time.
McGregor, who makes his professional boxing debut, will enter as a big underdog. Still, though, the fact remains that McGregor possesses one-punch knockout power thanks to a mean left hand. Mayweather traditionally has struggled against southpaws, which is another reason to give McGregor hope, though Mayweather simply shrugs it off by stating facts.
"Last time I checked I was undefeated," Mayweather said. "Whether you was orthodox or southpaw I was undefeated against you."
The confidence in Mayweather's tone was quite different from earlier this week, when he broke down all the reasons McGregor could (and maybe should?) beat him. Mayweather clarified those remarks.
"What I'm saying is this: On paper, we know he's taller," Mayweather said. "We know he has a longer reach. We know youth is on his side, OK? And I guess everybody is saying power is on his side. But I'm saying IQ is on my side, experience is on my side, and I think just fighting knowledge is on my side.
"So, I never said that I feel I'm going to lose. I'm never going to get involved in anything if I think I'm going to take a loss. … I'm going to tell the people what I truly believe and what it is on paper."
READ MORE AT MMA JUNKIE: http://mmajunkie.com/2017/08/floyd-mayweather-conor-mcgregor-cant-fool-me
WATCH THE FIGHT AT THE RHINO!
CALL TO RESERVE YOUR SPOT TODAY: 702-796-3600
THE MAGNUM FIGHT PACKAGE $10K
(Saturday, August 26th only.)
The best strip club in Las Vegas brings you the exclusive MAGNUM FIGHT PACKAGE. Up to 20 guests. Private Viewing Area. Premium Magnum Bottles. Limo Pickup. Book Early. Call now for additional information.

702-796-3600