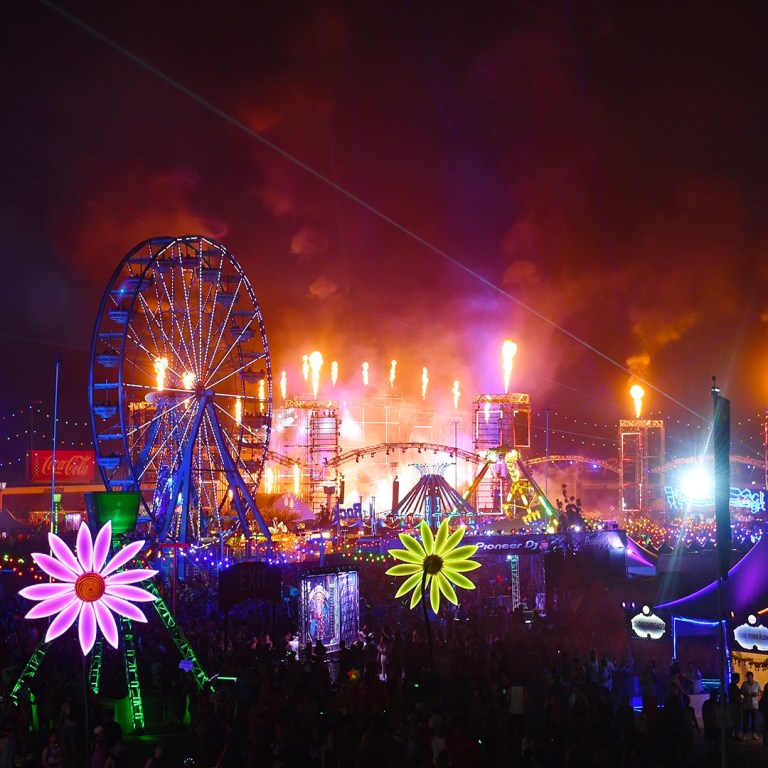 Festival Funtime: Now It's a Party in Las Vegas
Why watch one performance when you can watch dozens in one place? That's the beauty of a music festival, and it's even better when it takes place in Las Vegas.
Three nights of nonstop electronic dance music on multiple stages from the top music producers on the planet. There's nothing like the Electric Daisy Carnival, June 16?18, at Las Vegas Motor Speedway. Multiple stages pumping out pulsating sounds, combined with carnival rides you won't believe, art installations, and more. It's where technology meets nature, where you can follow a path from a green garden into an expansive, majestic field, filled with other kindred music-lovers, all moving to the same beat.
Wander, explore, and unlock the energy while you make your way to Carnival Square, a social hangout with more free games, a central stage for performers, photo ops, a light painting booth and much more. It's a weekend you'll be talking about year-round.
SEE WHY LIFE IS BEAUTIFUL IN LAS VEGAS
Downtown Las Vegas becomes one huge party Sept. 22?24 when Life Is Beautiful returns. Along with some of music's top acts like Chance the Rapper, Muse, and the Gorillaz performing on four stages throughout Fremont Street and neighboring blocks in the heart of historic downtown Las Vegas, Life Is Beautiful features the best local cuisine in the culinary villages. You can listen to powerful speakers in an amplified setting, laugh at the comedy showcase, and be visually stimulated by murals and immersive artwork throughout the festival grounds.
ALL ROADS LEAD TO ROUTE 91 HARVEST FESTIVAL
Country music fans, giddy up to Las Vegas from Sept. 29?Oct. 1 for three days and nights of singing, dancing and celebrating with your favorite artists! The Route 91 Harvest Festival returns to the Las Vegas Village and features such country superstars as Sam Hunt, Eric Church, Jason Aldean, Jake Owen, Maren Morris, Lauren Alaina, Big & Rich, and many more. It's a party you won't wanna miss, right on the Las Vegas Strip!