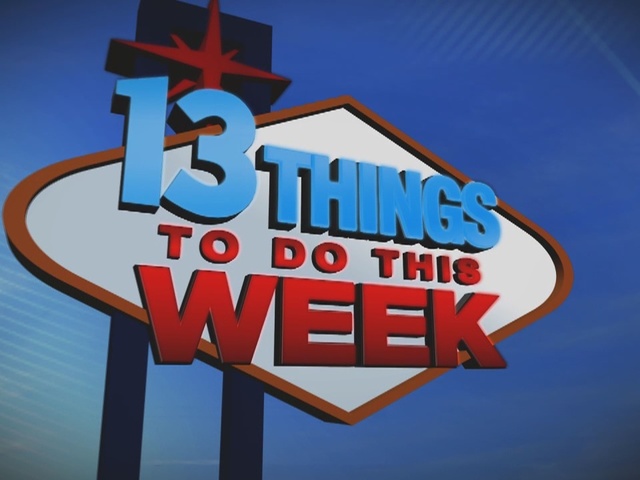 13 Things To Do This Week in Las Vegas For April 21-27
13 Things To Do This Week in Las Vegas For April 21-27
Here is a list of 13 things to do around the Las Vegas valley for the week of April 21-27.
1. Las Rageous is happening April 21 and 22 at the Downtown Las Vegas Event Center. The 2-day festival will feature bands like Godsmack, Avenged Sevenfold, Breaking Benjamin, Anthrax, All That Remains and more. There will also be food trucks and freak circus acts.
2. The annual Pirate Fest has moved to a new location for 2017. The festival, which features cardboard boat races, live entertainment, a variety of vendors, a beer garden, unique pirate games and more, is taking place April 21 through 23 at Craig Ranch Park.
3. American Dreams: The Festival, presented by the Black Mountain Institute and The Believer Magazine, is taking place April 21 and 22 at various locations. The literary festival features multiple authors and begins with Prayers for the American Dream on April 21 in the amphitheater at Red Rock Canyon National Conservation Area.
4. John Mueller's Winter Dance Party returns to the South Point showroom to pay tribute to the final tour of Buddy Holly, Ritchie Valens and the Big Bopper. Fans can sing and dance to the trio's iconic hit songs of the '50s including "That'll Be the Day," "La Bamba" and "Chantilly Lace."
5. New York-New York is hosting the 20th annual qualifying event for the 101st annual Nathan's Famous Fourth of July International Hot Dog Eating Contest in Coney Island. The main event will begin at 3 p.m. on the Brooklyn Bridge.
6. The 32nd annual Spring Fine Art Festival is taking place April 22 and 23 in Bicentennial Park in Boulder City. The festival features more than 100 exhibitors from the 7 states of the Lower Colorado Region. It is a juried show. There will also be a variety of food available and live entertainment.
7. The Joshua Tree, a well-known U2 tribute band, performs April 22 at Brooklyn Bowl. The band is led by singer Kiren, who was already a successful recording artist when he joined the band in 2012. The band got its start in 2003.
8. John Mayer performs April 22 at the T-Mobile Arena. It is his first solo tour since 2014. The concert is comprised of a full band, solo acoustic and John's trio sets of music.
9. Country singer Clint Black performs in the ballroom at the Red Rock hotel-casino on April 22. Black helped transform country music into a multi-million dollar industry in the '90s. Hit songs include "Killin' Time," "Put Yourself in My Shoes The Hard Way," "No Time to Kill" and "Nothing' but the Taillights."
READ FULL ARTICLE: http://www.ktnv.com/positivelylv/13-things/13-things-to-do-this-week-in-las-vegas-for-april-21-27