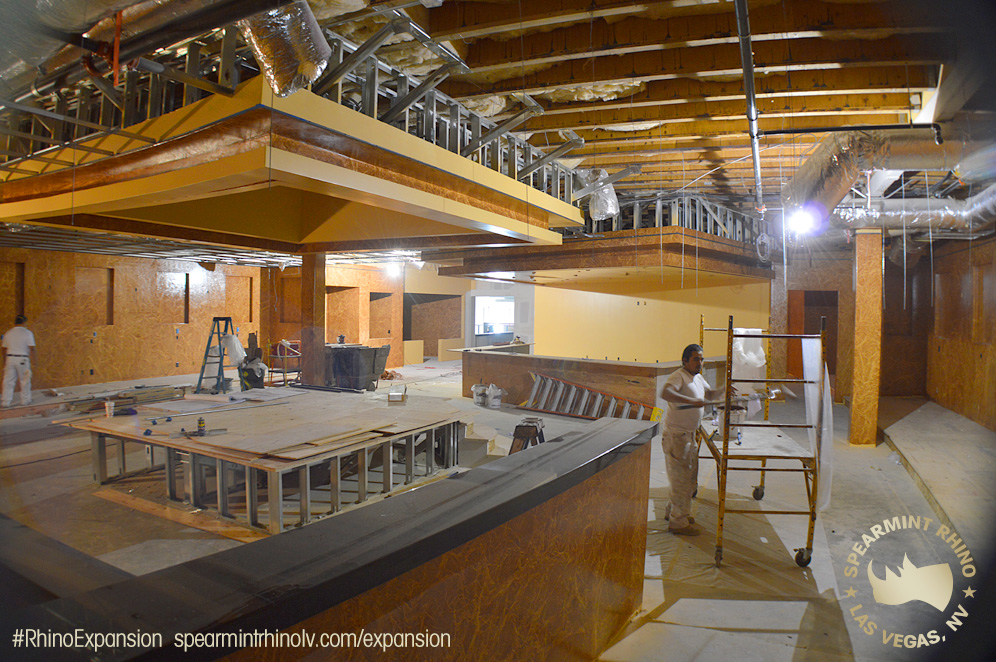 Expansion underway at Spearmint Rhino strip club
One of Las Vegas' most famous strip clubs is "getting a little work done." It has decided to go bigger, a little boost to freshen things up.
How does an additional 17,000 square feet sound? That's the plan for the Spearmint Rhino, the veteran (and venerated) strip club known for its attractive dancers and, oddly enough, its chicken fingers. The expansion, construction on which broke ground last month, will add an extra stage and more entertainment space to the venue, which currently measures more than 20,000 square feet.
Open 24/7, Spearmint Rhino has all the trappings of a high-end gentlemen's club: free limo service for guests, full bar, bottle service and VIP rooms. With the new addition, there will be a lot more space for dancers and their fans. And for chicken fingers, of course.
Spearmint Rhino will be open normal business hours (in other words, all the time) during the construction.
SOURCE: http://www.travelweekly.com/North-America-Travel/Expansion-underway-at-Spearmint-Rhino-strip-club