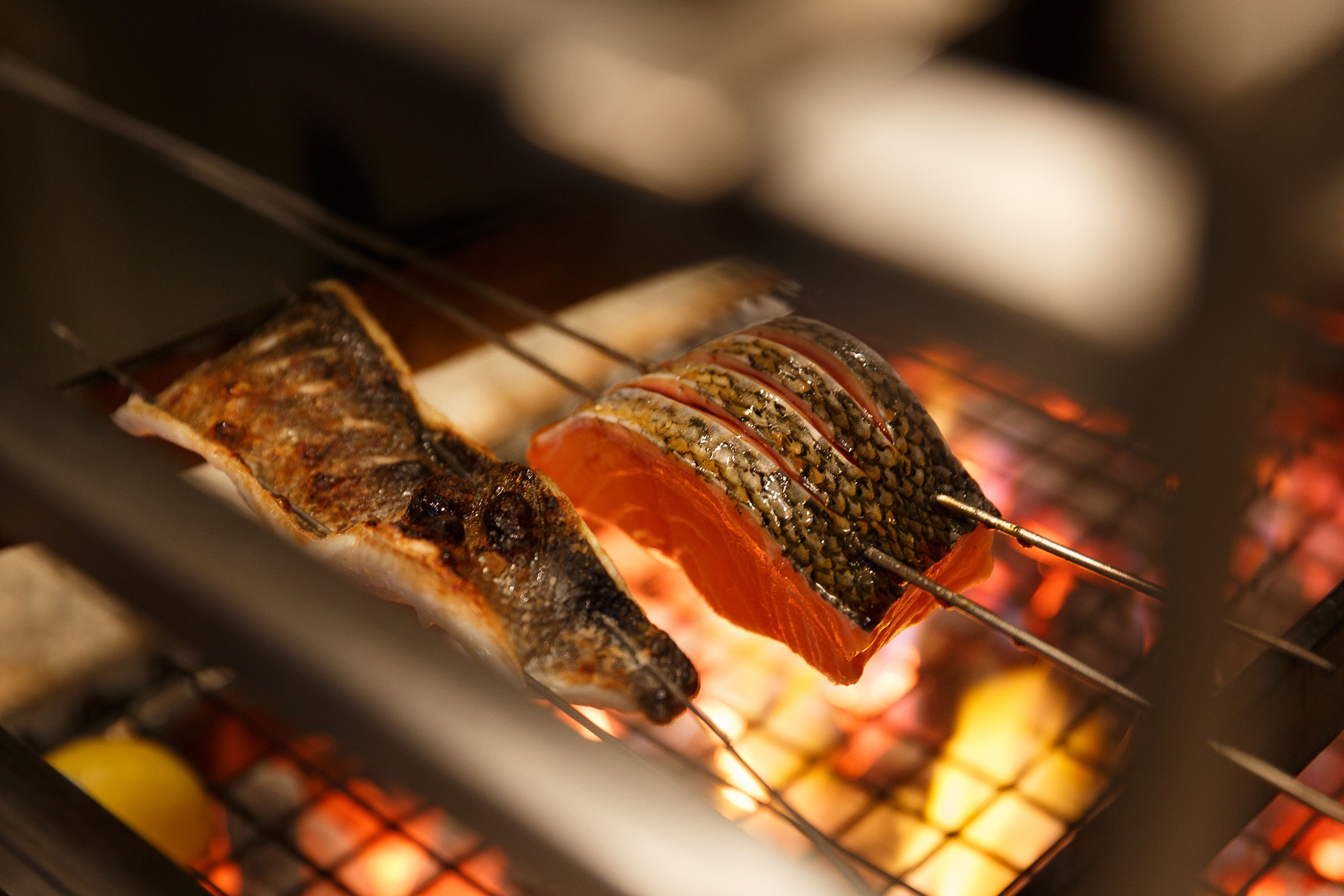 Zuma Restaurant to Expand to Las Vegas With New Luxury Hotel Location
Azumi Group's Zuma, the luxe Japanese restaurant chain that Rainer Becker and Arjun Waney launched in London in 2002, continues its international growth with plans to open in Las Vegas in late 2016. The restaurant expanded to New York just last year, and already has outposts in Bangkok, Hong Kong, Miami, and Dubai, which gross more than $200 million in annual revenue.
Its Vegas location will be inside the Cosmopolitan, a luxury multitower resort with a 100,000-square-foot casino and just under 3,000 rooms. Zuma isn't the first big-ticket restaurant to open at the resort, which already houses Jaleo, a modern tapas restaurant from José Andrés's ThinkFoodGroup, and a Blue Ribbon Sushi from the Bromberg brothers, to name a few.
"We still had some undeveloped space and the first place I thought of when strategizing was Zuma," said Bill McBeath, who took over as the Cosmopolitan's chief executive officer late last year when the property sold to Blackstone for $1.73 billion. "I'd been to Zuma in London in 2007 and was infatuated with the brand, the quality of cuisine, and the atmosphere."
Like other Zuma locations, the Vegas outpost will be informed by Japanese dining, with a sushi counter and robata grill in addition to the main kitchen. You can expect dishes similar to what Zuma serves all over the world, from the tuna tataki to the lobster tempura. Noriyoshi Muramatsu, the designer behind Studio Glitt, has been commissioned to design the interior.
Sven Koch, Azumi Group's CEO, explained over the phone why Las Vegas was the next opening in the brand's strategy, which is apparently to push West through the U.S. "Our next spot, for example, would be L.A." he said.
READ MORE: http://www.bloomberg.com/news/articles/2015-10-21/zuma-las-vegas