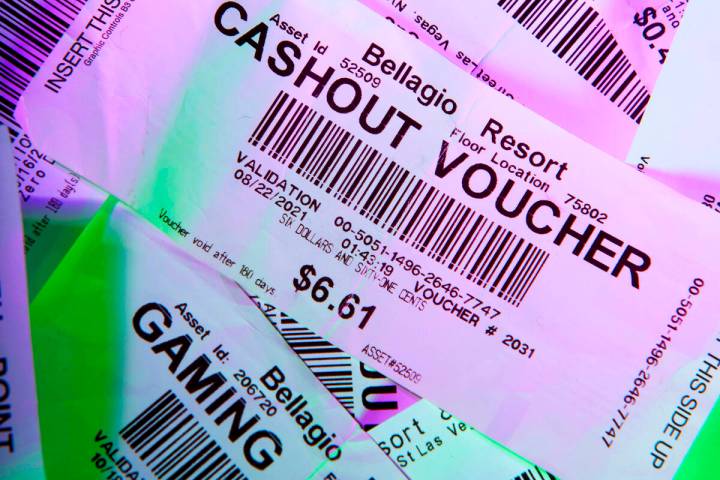 9 things to remember about summer in Las Vegas
The Las Vegas Valley is heating up — quick. Within a week, temperatures went from cool 80s to 104 on Sunday, tying a record for the day.
"I didn't expect this heat," tourist Florita Class said on Sunday. "We thought this was weather for June or July here."
While the beginning of June is still teasing the higher 90s and low triple digits, July and August typically average 103 and 106 degrees.
Class isn't the only tourist surprised by the heat, as many are every summer in Las Vegas. Here are some tips on how to deal with the sweltering "dry heat:"
Stay away from fruity, frozen cocktails
Five- to 20-percent alcohol and the rest is mostly sugar. Frozen (insert fruity alcoholic) drinks can be found up and down the Las Vegas Strip, in a variety of souvenir containers. While they're refreshing and fun while walking under the burning sun, the sugar combo will leave you with a headache.
If you don't want to do that, drink more water
Maybe you love your frozen drinks. In that case, carry some water with you. No, more water, more than you think is necessary. It is a desert, afterall.
Invest in seat covers, steering wheel covers and a sun shade
For many locals, this is the one thing they forget to get as it's heating up in the valley. When it's 100 degrees outside, the inside of your car is going to be a heck of a lot hotter and it won't be any fun when your steering wheel melts the skin off your fingers. If you're a visitor planning on renting, plan to bring some covers from home.
Don't feel stupid carrying an umbrella
Or wearing a really huge hat. The sun is just as dangerous while you're surrounded by megaresorts as it is on the beach.
Drink more water than you think you need
This is your key to being hangover-free or even just able to enjoy your vacation. Especially if you're not used to desert temperatures, the heat can be a killer.
Make sure your hotel has a really nice pool
Most of the major hotel-casinos on the Strip have pools with dayclubs, nightclubs and bars attached. Some are "toptional" meaning exactly what you think that means, and others offer something different like the Mandalay Beach — complete with lazy river and sand — or The Tank at Golden Nugget, which is basically an aquarium/pool combo.
Check how far you'll actually be walking
This is a tip for all seasons, but has more improtance in the summer. The buildings of the Las Vegas Strip play an optical illusion of looking a lot closer than they are. For example, if you wanted to walk from the Venetian to the New York-New York, it could take up to 30 minutes depending on how fast you walk, and that's only two major streets away.
Look for more indoor than outdoor activities
Soaking in the sounds and sights of the Las Vegas Strip is a classic activity for first-timers, and some of Vegas' most fun activities and offerings are outdoors. But just as many, and probably more are indoors (and more importantly, in air conditioning).
Seriously, drink a lot of water
Did I already say this?
SOURCE: http://www.reviewjournal.com/trending/silver-state/9-things-remember-about-summer-las-vegas